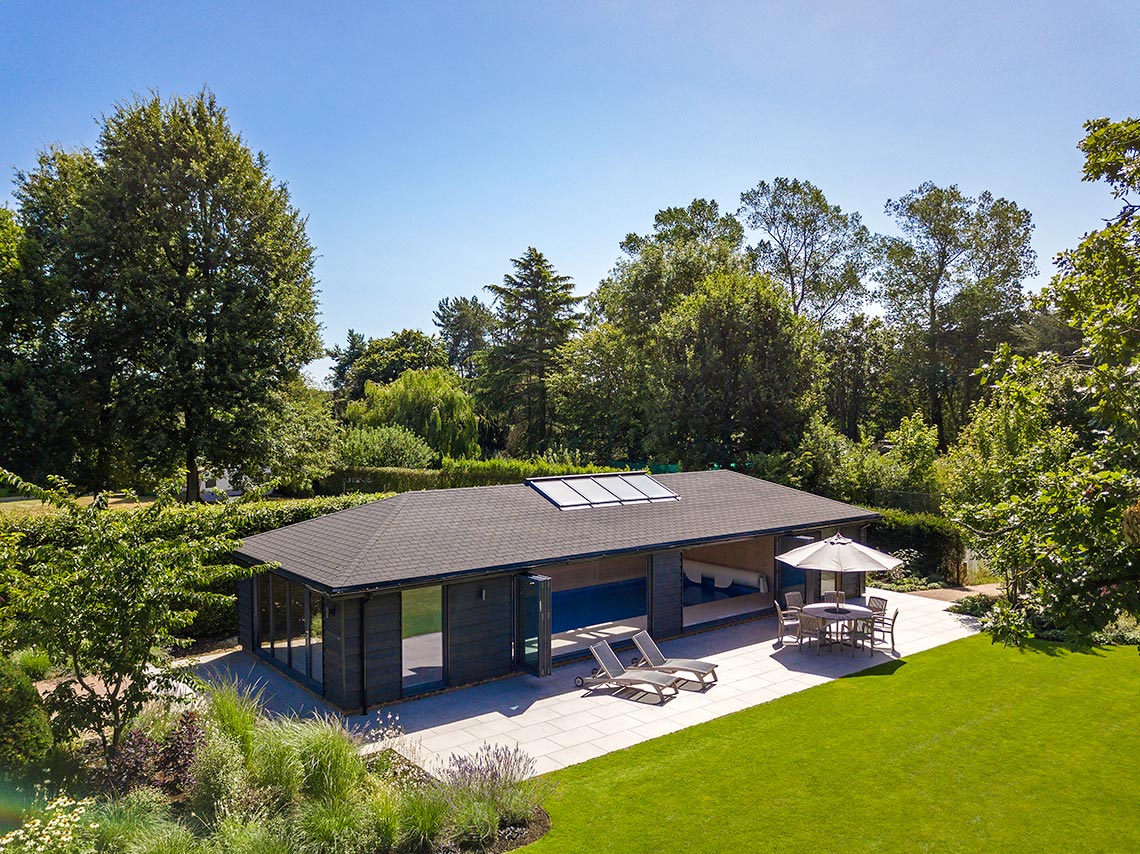 There are many decisions to be made along the way when considering an indoor pool, attention to detail and precise planning are crucial when designing a successful swimming pool and pool house.
One of the most important questions you need to ask yourself is whether a stand alone pool house or a swimming pool extension to your home would work best with your needs because we at Origin know placement and location play a crucial role in the success of a project. There's no straightforward answer and ultimately it comes down to your personal preference but it helps to know there are advantages and disadvantages to both options. When thinking about the main use for the swimming pool there are some factors to consider, do you want a place to go to away from the home or do you want it attached to your home? Will it play a big part in your daily routine? Will access to the pool house in winter months be an issue or would it make more sense to have it connected to the house? Origin will discuss your requirements, guide you through the options and produce a concept and project cost plan, allowing you to undertake the ultimate home improvement and finally achieve the perfect work life balance we're all searching for.
The price of an indoor swimming pool depends entirely on the size and style of your project, and whether you want to choose from our range of popular models like the Barn style and Eco-swim or if you're considering a completely bespoke design. The cost can range from £165,000 up to £500,000 and beyond, depending on your choice of size, finish, fixtures and fittings. However, after designing and building indoor swimming pools for over 40 years, Origin understands the importance of transparency so if you have a set budget, we will work with you to advise on what's feasible, making sure the project is kept within your cost limit.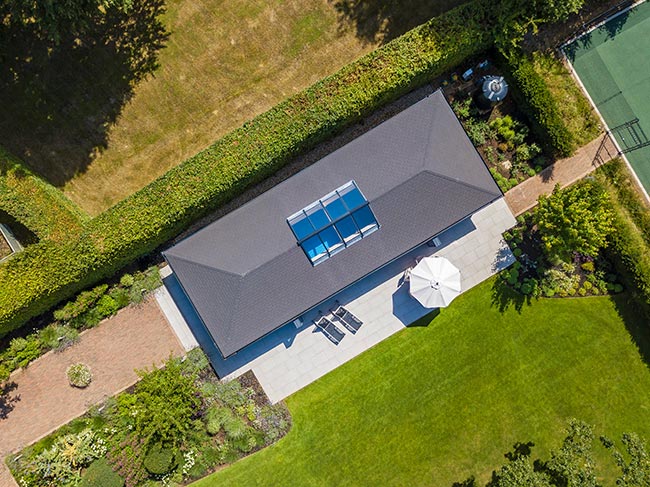 Another important point to consider are the running costs, these vary greatly depending on the style of swimming pool, its location, the type of enclosure structure, dehumidification, circulation and chemical control. The water and air temperatures and heat source will also vary, along with seasonal influences. Thankfully, there are various steps you can take during the design and planning stage that will help reduce running costs in the long term, the design of each and every one of our swimming pools can be tailored to suit you, your family, lifestyle and budget.
Although there are many factors to consider before deciding, Origin can make the decision easier for you. We eliminate the need for you to employ and manage separate companies for each element of the build, removing the potential risks, duplications and headache of liaising between architects, engineers and builders. Simply put, we do it all and work with you throughout the planning and designing stage, keeping you informed at every stage throughout the build so you can relax, secure in the knowledge the experts at Origin will be working together to the same brief for the same goal from the start.