Our outdoor pools all include the following features:
All provide the health benefits of swimming regularly. Swimming recognized to be the best form of exercise for all ages & particularly as you get older.
All our pools can be built with either a constant depth of 1.2m or a deep end down to 1.8m
All include 1.2m walkway sunbathing area around pool in an Indian sandstone with a dressed edge coping stone.
All will have a set of corner entry steps
All will be fully tiled from our fantastic range of colours and sizes
All come with powerful white LED underwater lights
All come with a hi-tech filtration & pump package to keep your pool crystal clear
All have chemical based sanitation units to kill unfriendly bacteria
All will be heated by an Eco friendly & economical air to water heat pump
All will include a 2m x 1.5m garden situated plant room to house all the equipment
All will have a great looking heat saving deck mounted slatted pool cover
*2 year warranty on all pool equipment
All include a 2 year bi-monthly service package for peace of mind
Soil removal and site levelling by quotation following site survey.
Our pools come in the following easy to use and maintain sizes:
8m x 4m The standard for UK pools - £price subject to site survey
10 x 4m For our taller clients - £price subject to site survey
10m x 5m For our clients with families - £price subject to site survey
12m x 5m For those who want to swim harder - £price subject to site survey
15m x 6m For our clients who want to train hard & have family members or friends who want to join them - £price subject to site survey

* Providing you take out a regular service plan with Origin
All Our Outdoor Pools Include The Following
Corner Steps
An Origin speciality. Makes entering your pool a joy. They look good, and are designed to your taste exactly.
Tiles
All Origin pools are fully tiled, and there is a fantastic range of colours and sizes.
Edging Stone
The 1.2m walkway around your pool is designed to go right to the edge. A perfect sunbathing area, made from exceptional quality Indian sandstone.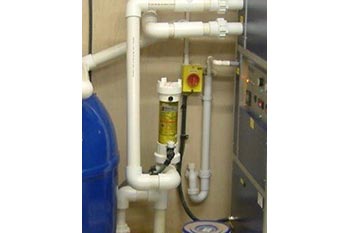 Sanitation
Semi automatic chemical dosing unit kills unfriendly bacteria.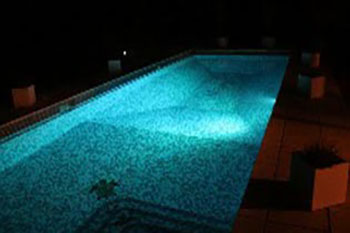 Lighting
LED lighting is a powerful light source under water, and makes your pool look enchanting at night.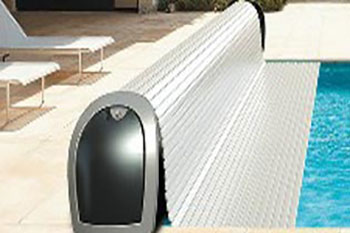 Pool Auto-Cover
In our opinion the best cover option if you don't want a fully built -in system. Safer for children and animals, and far cleaner - especially in the autumn!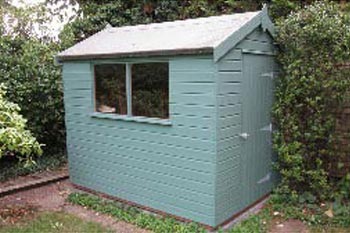 Plant Room
2 x 1.5m. Painted in the colour of your choice, designed to hold all the filtration equipment, and handle the auto-dosing system.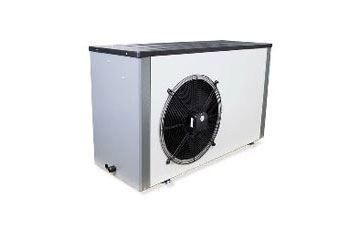 Heat Pump
Origin chooses Heat pumps specifically designed to heat our pools. Eco friendly and economical, they have a reputation for efficiency, quietness, reliability & an excellent back up service.
Service Packages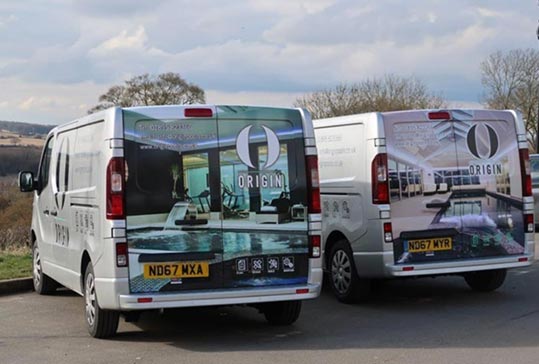 Routine Maintenance:
Our all inclusive concept continues into on-going routine maintenance with total support packages for all of our clients and their pools.
Our packages are based on our clients individual requirements from weekly to monthly schedules to include summer and winter preparations, water balance testing and correction, mechanical and electrical checks, pool cleaning, plant equipment maintenance through to periodic maintenance including waterline and cover cleaning etc.
Our packages are individually designed to work with our clients and their specific location requirements to provide an all inclusive support package to allow you to relax and enjoy your beautiful Origin pool.
Options
Swimjets
Powerful swimjet for fun & vigorous exercise £6360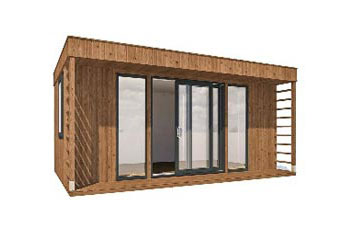 Exercise Gym with Changing Room. Size 6x5
Beautiful insulated & heated poolside exercise Gym with changing room W.C. & shower incorporating a plantroom. Price on application
Outdoor Pool Gallery