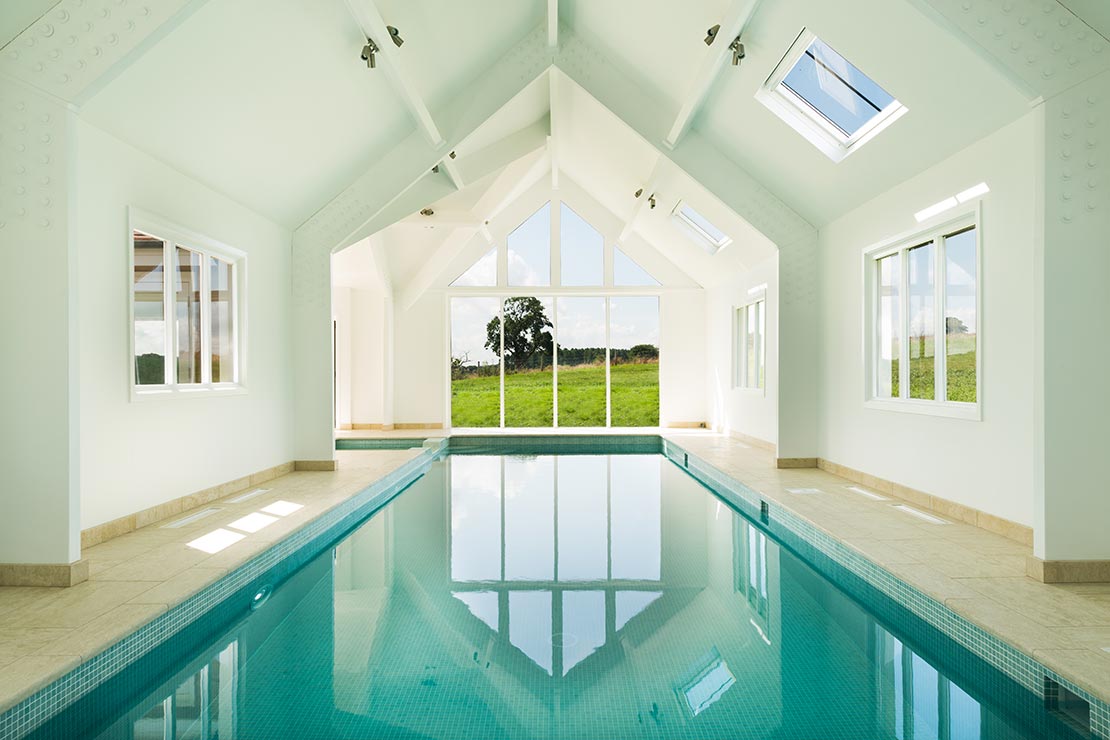 In these uncertain times it can be difficult to look ahead to the future, putting plans in place may seem premature but now more than ever, we need things to look forward to. We are still working hard to bring happiness to all of our clients, including reopening outdoor pools for the summer season, keeping existing clients safe with regular pool servicing and of course completing new projects. If you've been wanting to make a start on your dream pool project but are feeling uneasy about wanting to move forward, just remember planning things can make you feel like you're keeping busy and achieving something in these trying times.
For those people in the early stages of evaluating whether an indoor or outdoor pool is possible, practical and affordable, Origin have introduced a safe way to keep things moving in the current climate whilst answering all your questions without the need to meet in person.
Initial telephone call
An opportunity to discuss your thoughts ideas and aspirations with one of our experts, and ask all those important questions. It can be helpful to supply our experts with your address and a couple of photographs of the location so during the conversation we can visualise the surroundings and consider important aspects of the possible project, such as; size, location and access etc.
Video calls
Meetings that we usually hold face to face can now be conducted through a number of video call solutions. These are typically set up in order to talk through the feedback of your site survey, discuss alterations to a design sketch or go through the architect planning review.
Remote Site Survey
Using tools such as Google Earth we can often get a very good aerial view of the property and an overview of the location which will help us put together an accurate project proposal.
Architect Planning review
Our RIBA qualified architect will conduct a desk based planning review of the property to consider the planning history of the site and identify aspects such as; listed building status, conservation area, AONB as well as providing guidance on what your options are and the feasibility of the project.**
Physical Site Survey
In extreme circumstances, more complicated sites with uneven topography or narrow access may require us to schedule a site visit to survey, photograph and measure the area. This can be done in a safe manner, following the government guidelines on social distancing and agreeing access arrangements in advance to ensure the safety of everyone involved.
Initial Design Sketch
An initial design sketch is a helpful tool to show the appearance of the building, the size, proportions and internal layout. We can also look through our extensive photo archive and share images of similar projects with you that you can draw inspiration from and see what your own indoor pool would look like.
3D Visuals and Drone Surveys
3D colour visuals can assist in understanding what a building will look like and how it will blend into your garden or connect to your home. Drone surveys can be used to take video and still images that can then be used to overlay potential locations for your outdoor or indoor pool, giving you the opportunity to see an accurate visual of your pool and pool house and make any necessary location changes.
Detailed Proposal
Finally we prepare a detailed proposal, outlining the important aspects of the design, size and internal and external finishes including any additional options that you may want to consider.
✓ Initial discussion
✓ Survey
✓ Architects planning review
✓ Design
✓ 3D visuals
✓ Detailed proposal
Request a callback
Complete the form below and a member of our team will get in touch.
Having these steps in place when things return to normality enables you to keep things moving and help speed the project along, turning your dream into a reality.
** No guarantee, review conducted using planning portal information