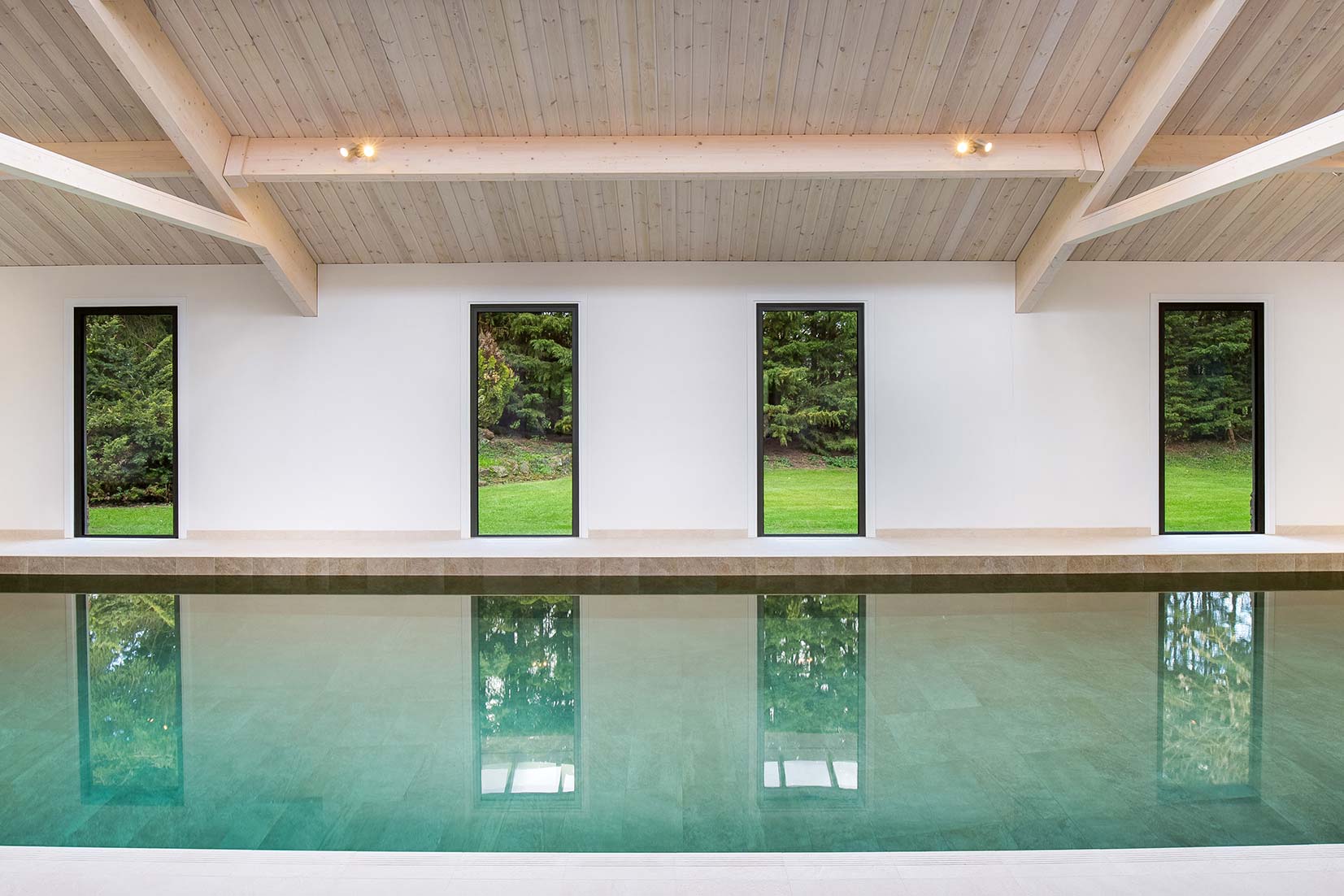 At Origin, we specialise in the design, construction and maintenance of swimming pools thorough out the south east and home counties. Not only have we been building award winning indoor and outdoor pools for over 35 years, we have been lovingly looking after them too. As with anything of great value you'd want it serviced regularly to maintain and improve its performance, so it's a good idea to have your pool and/or spa regularly maintained to ensure that you get the optimum performance from it.
At Origin, we do it all. We plan, design and build but also maintain your pool to always ensure you're getting the best service possible as well as the most enjoyment out of your pool. Origin offers a comprehensive maintenance service for your pool and pool house so that it can be looked after by the experienced team who know it best. We recommend domestic pools are serviced on a fortnightly or a maximum 1 monthly basis although we can tailor a maintenance contract to meet your requirements.
Our maintenance services include:
Routine maintenance – Scheduling in regular checks and services for your pool to ensure everything is working as it should be, helping you to sit back, relax and soak it all up (literally).
Efficiency surveys – If the running costs are high, our team can survey your pool and help advise what steps can be taken to improve your pool and/or spas efficiency.
Disaster support* – Something wrong? All you have to do is give us a call and we'll have our experienced team visit to get whatever it is up and running again.
* Mon-Fri 8am -5pm, excludes weekends and bank holidays
Building winterisation – Preparing your pool and pool house for the colder months, our team can take preventative measures giving you peace of mind.
Water health checks – Pretty straightforward, our team will perform regular water chemistry checks to make sure your pool is healthy.
Pool and pool house refurbishment – If you wanted to upgrade parts or all of your Origin pool we're definitely the right people for the job. As we've said before, we do it all! Our team will be there from start to finish, know all the details of your pool and be able to help you if the time comes when you'd like to refurbish your pool.