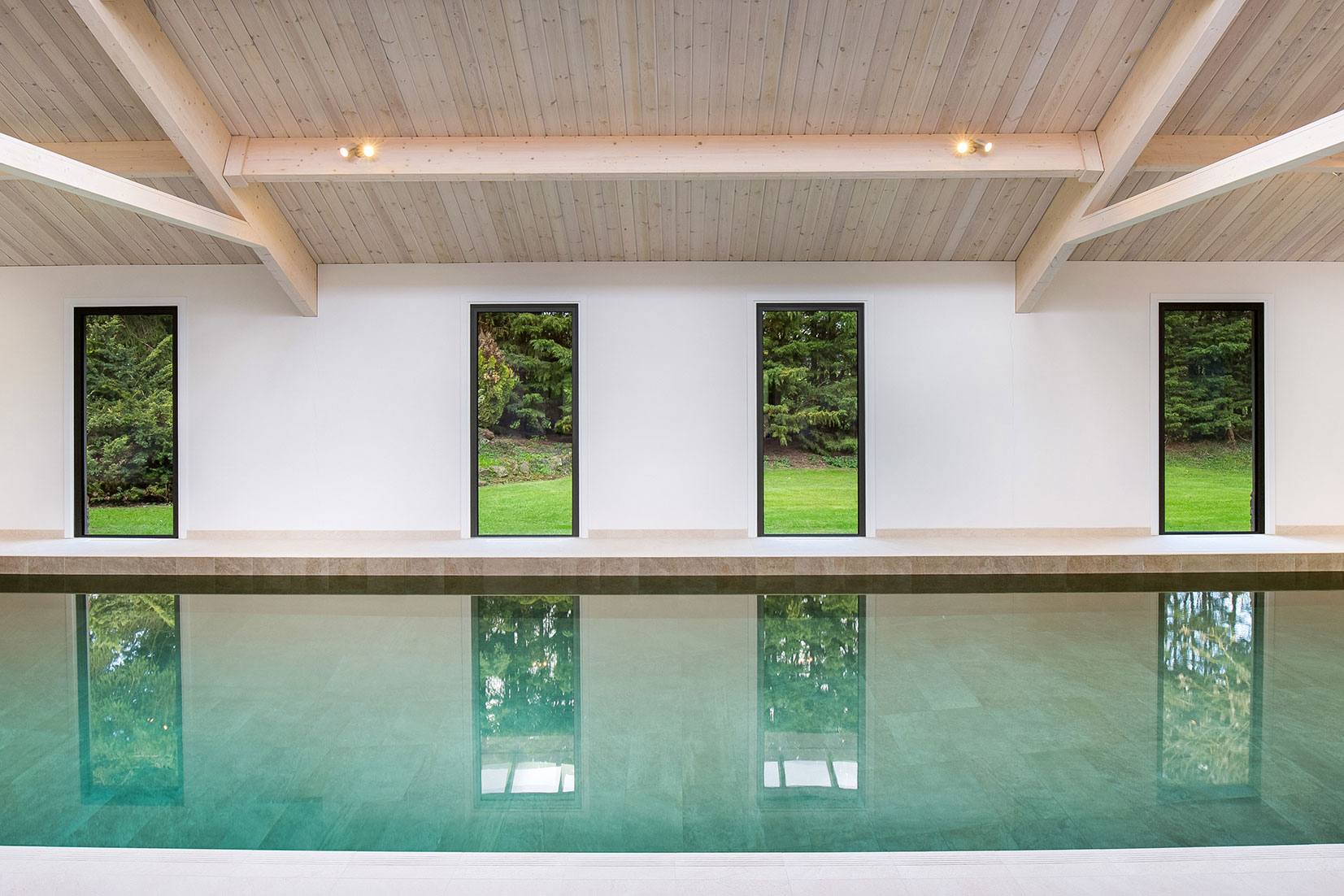 From concept to completion – Step 1: Plan
A concept is just that, a concept. For it to actually become real, that's where we come in. At Origin, we manage everything for you, eliminating the need for you to engage with individual professionals and the first step from moving your concept into reality is planning.
Origin Leisure has over 35 years of experience in indoor swimming pool design and is the longest established indoor swimming pool company in the UK. We are unique in that our team includes
specialist architects, designers, and engineers with years of experience. We take complete control of the whole project, from the indoor swimming pool design and budget to the construction and building of the completed project. Designing a pool is a completely different process compared to designing a house and lack of experience can mean that you're left with a project that isn't feasible in either design or budget. However, at Origin, our experienced team of architects and engineers will make you secure in the knowledge that what is being designed, can actually be built. We will work closely with you to ensure each pool is tailored to your individual requirements, style and specification and create an indoor pool to suit you, your family and your home.
The planning part of the process involves a free consultation with one of Origin's specialised sales team and covers every aspect needed to get your pool project up and running.
This includes:
Feasibility studies – Having someone talk you through the real possibilities of what can be achieved in the space that you have, could there be a way around certain issues? Our team will come up with creative solutions to ensure you get the best pool for your needs.
Concept design – Taking the initial idea and turning it into a fully fledged vision, this way we can help you visualise the end goal. It's also the first design of your pool, meaning that from here it's a collaborative process in which every change to the design is a step closer to your perfect pool.
Architectural drawings – An indoor pool will mean that you also require a building design to house it in, this is another aspect that we will completely take care of. The architectural drawings will give you an idea of the type of structure surrounding your pool, will it be a barn? A bespoke design? An extension of an existing building? You decide.
Visualisation – We will be able to show you our photographic library of hundreds of completed projects to help you draw inspiration and come up with ideas for your own pool as well as giving
you a clear idea of what your pool could really look like.
Planning applications – The aspect of a project that can seem really daunting, well don't worry, we deal with it so you don't have to!