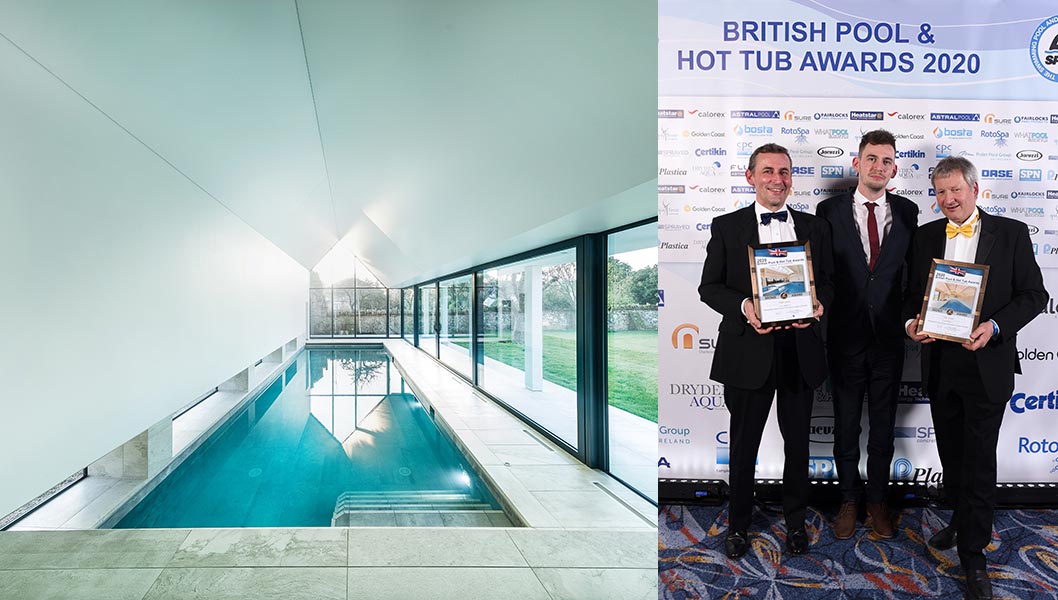 Origin has won multiple awards over the years and 2020 has proved to be no different! Origin kicked off the year winning an amazing two gold awards at the UK Pool & Spa Awards, and the good news doesn't end there. After joining SPATA (Swimming Pool and Allied Trades Association) in 1985, Origin were elated to come away from this years ceremony with another two awards.
Origin's directors, Andy Kershaw and Gary Taylor were very happy with the outcome. Andy Kershaw commented: "We are delighted to be recognised with such accolades, taking home two awards from SPATA and two gold awards from the UK Pool & Spa Awards. We want to thank our team at Origin Leisure for all their hard work over the past year and for helping to make our company the multi award-winners that we are".
Origin Leisure has been building indoor pools for over 40 years, with our award winning designs being delivered by our dedicated team of experts every day. As the market becomes even more competitive, it's satisfying to know that our mantra 'from concept to completion' is still delivering effortless, high end pools to our discerning clientele.