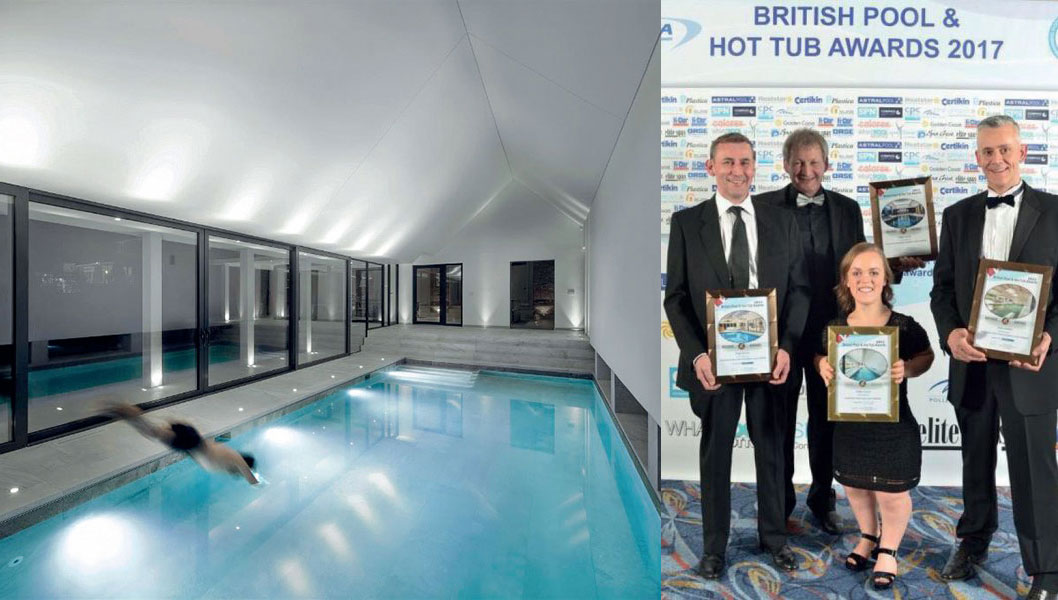 Origin's Technical Director, Gary Taylor, was at the awards ceremony with some of his team, they were delighted to receive the Gold award for the beautiful pool shown here, along with additional awards for three other pools, equalling last year's total.
Gary said: 'We were up against some stiff opposition, so it is lovely to know that our hard work has been acknowledged in this way. The real stars are our teams of dedicated designers, architects and builders, working together, that has made it all possible. It is a very proud moment for us.'
Origin Leisure has now been in existence for over 35 years and in that time has won a wall-full of awards – but in an increasingly competitive market place it is gratifying to know that the company's 'concept to completion' umbrella is working so well for today's design and quality aware clients.
Thank you SPATA – we are proud to be associated with you.