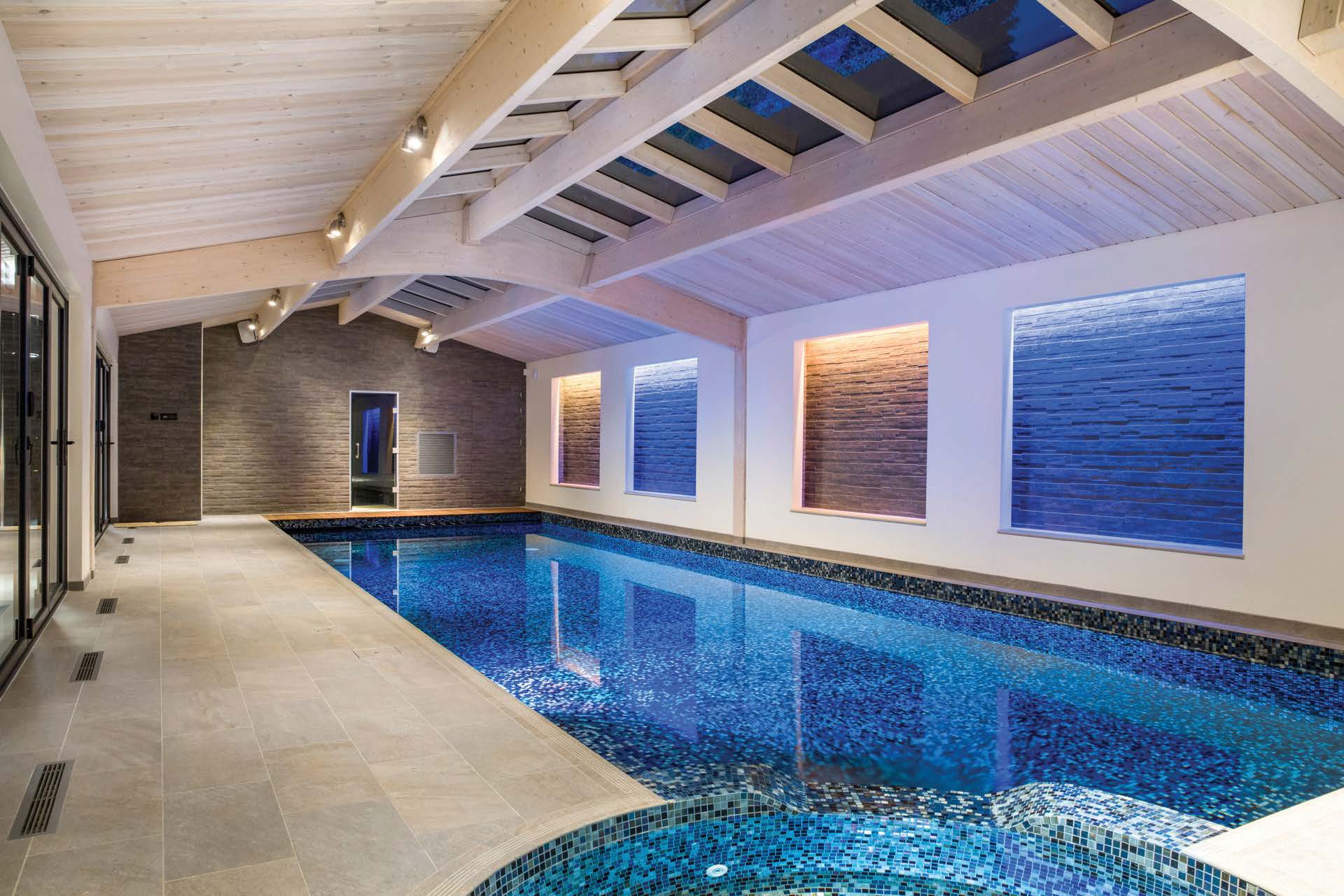 A pool area is the perfect place to unwind. From relaxing on a lounger after a hard day's work, to letting the children play whilst you sit in the spa pool.
It offers the whole family some important 'me time'. Origin, the UK's original luxury indoor pool company, gives some expert advice on creating the perfect relaxation area in a swimming pool building.
Set the Scene
There are a number of ways to create a relaxingenvironment in a pool house. Install a sound system and play calming spa music throughout the building to truly unwind and detach yourself from the stresses of the day. Lighting creates a perfect ambience. Soft dimmable lighting is perfect for recreating a spa environment or, depending on the mood, LED strip lights change the colour of the room.
Bring the Outdoors In
Bi-fold doors create a feeling of luxury. Lay poolside and catch the sun from the privacy of your own home, or even sit indoors and watch the cold of winter pass by with a cup of hot chocolate.
Additional Areas
The beauty of a pool house is that you can make the space your own. When creating your build, think about what helps you unwind. If you're a gym bunny, then why not install a space for your very own home gym? If the children love to play in the pool, include a seating area for the adults to relax. Or, even better, consider a bar area where you can perfect your cocktail skills.
Another great addition is a sauna or steam room. These add a spot of luxury and are perfect for an adult spa day at home.
Many large families also opt for a built-in changing room. Retreat to the pool house for the day with friends and family, and be confident there is room for everyone.
HOME & PROPERTY - July 2017