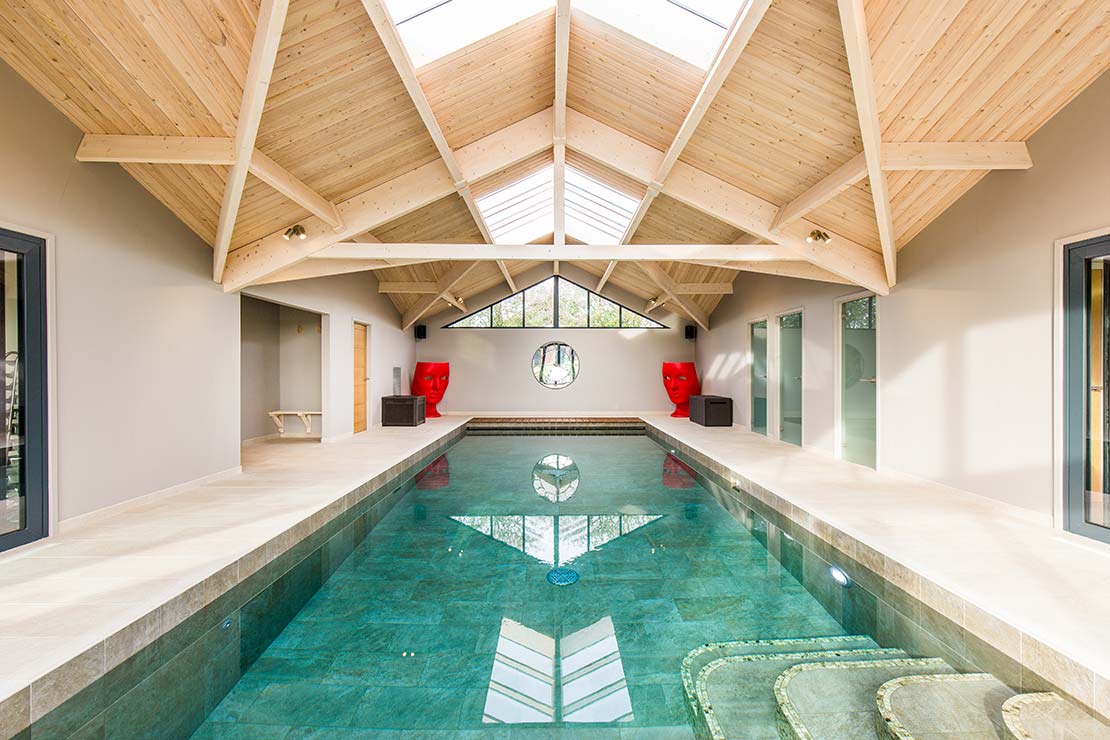 The months of January and February can be described as dreary and a mentally tough time of year, it takes a few long weeks to bounce back from the high of Christmas. With that in mind as we move through the rest of the year, it becomes important to get back into the habit of making time for yourself, especially when life gets busy with work, school runs and errands as we tend to shift our priorities and exercise falls by the wayside. At Origin, we encourage you to turn to the positives, think of crystal clear warm water with sparkling, bejewelled mosaic tiles inviting you to dive straight in to your own happy oasis, this could be yours everyday with an Origin pool.
There are some simple ways to take time for yourself and fit swimming into your week, so simple in fact that there's no scary lifestyle changes needed… we promise.
Get up earlier - we all know this can be a big struggle but after a week you won't notice the difference. Put your swimming gear out the night before to make the morning seamless and if you're finding it tough ask your partner or family member to do it with you. By getting up earlier you create an extra 30 minutes of your own time and what better way to start the day than swimming?
Embrace the social aspect - if you're a social butterfly and your calendar is full of coffee dates have a change of venue! When a workout partner is involved you may be more likely to stick to it and make it a permanent change.
Family time - if you have children learning to swim, take the opportunity to swim yourself or just paddle around. While they're in their own swimming lessons you can fit in a quick swim or make it a group activity. Swim together and try creating challenges for them such as diving for toys or relay races while you tread water. As long as you remain active in the pool you can't go wrong!
At the end of the day - we all love coming home after a long day and unwinding in front of the TV or scrolling through social media however, a good swim can be the perfect alternative. Take it slow, unwind gently and if you have access to one, relax even further with a soak in the hot tub or enjoy some time in the sauna.
Call Origin on 020 3871 3366 to speak to an expert and arrange a no obligation meeting in your home or email info@originpools.co.uk for an information pack. Limited building slots for 2020 remain!