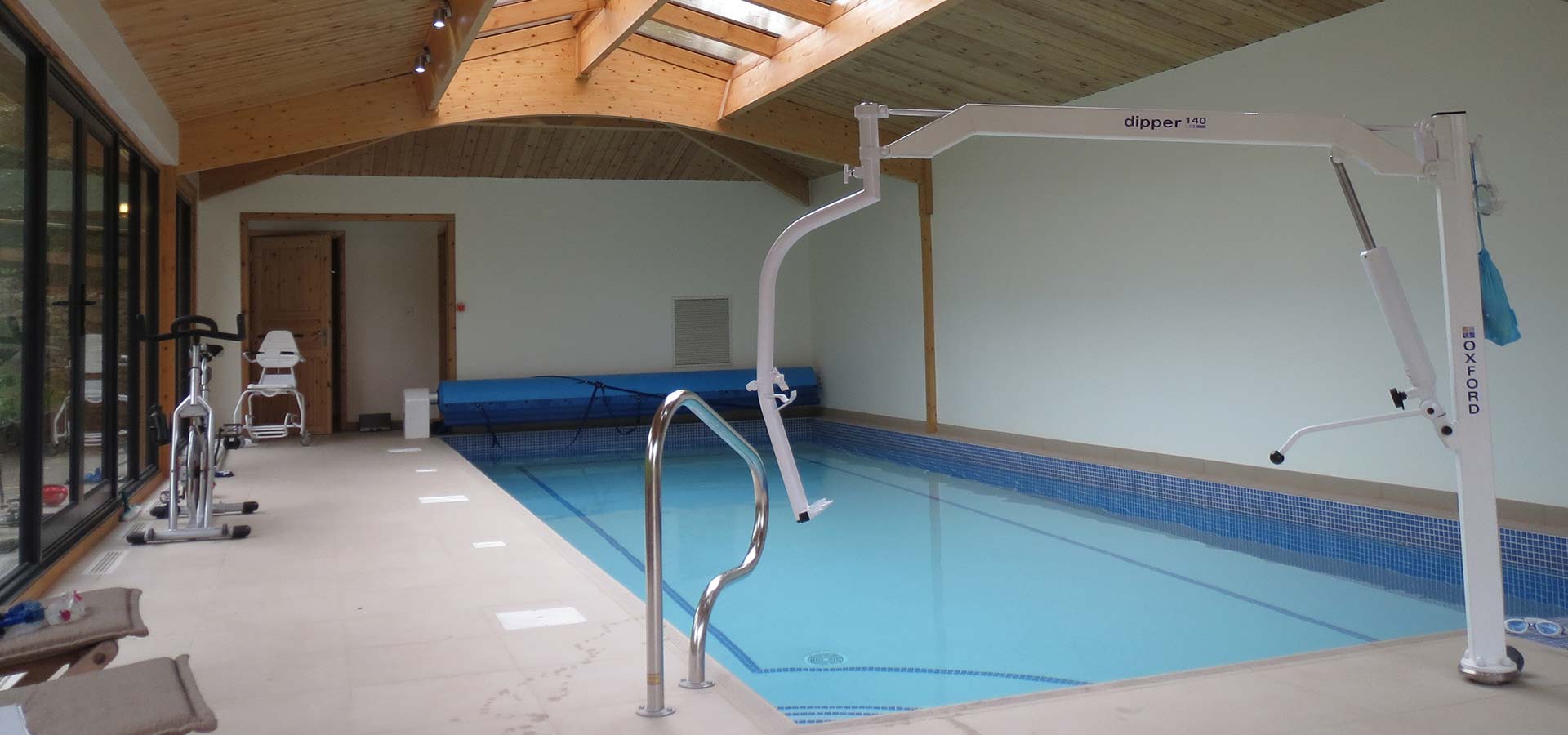 Warm water has been used as an effective natural treatment for pain and illness for thousands of years. However, many of us are still unfamiliar with the healing effects of a hydrotherapy pool and the hugely positive impact it has on our mental and physical wellbeing. The concept of hydrotherapy is to rid the body of toxins that may be inflicting joint pain and inflammation. Hydrotherapy pools can be a great exercise solution for those with learning and physical disabilities and can be used for rehabilitation by people convalescing. They are also an amazing tool for relieving symptoms of:
Arthritis
Anxiety
MS
ME
Back pain
Muscle weakness
PMS & PMDD
Stress
Troubled sleep
What do I need to consider when installing a hydrotherapy pool?
Hydrotherapy pool construction requires specialist design, knowledge and experience and must be tailored to the needs of the individual. This will dictate the planning, design, water and air temperatures needed but most importantly if ancillary equipment is necessary, there may also be additional access and safety requirements to be carefully considered.
At Origin, we believe it's the smaller details that make the difference. We take time to understand how the hydrotherapy pool may help you, both now and in the future, particularly if your symptoms are likely to change. Higher water temperatures are a key element of hydrotherapy pools, allowing you to benefit from the heat of the water by relaxing muscles, improving muscle length, reducing pain and muscle spasms. You can also enjoy water-based exercises to improve core strength, coordination and cardiovascular fitness. Many of these benefits aren't achievable at lower water temperatures, so a hydrotherapy pool design needs advanced equipment to manage the high levels of water evaporation in the environment to stop condensation, mould or deterioration of the building.
While a hydrotherapy pool is crucial for pain relief and treating major physical problems, it isn't just the water that's important. For those suffering from certain conditions, the lighting, air heating, internal building finishes and even sounds can have an impact on comfort, these are all important considerations we take into account during the planning process.
If this article has sparked your interest in hydrotherapy pools, call Origin on 01895 823366 to speak to an expert and arrange a no obligation meeting in your home or email info@originpools.co.uk for an information pack. Limited building slots for 2020 remain!