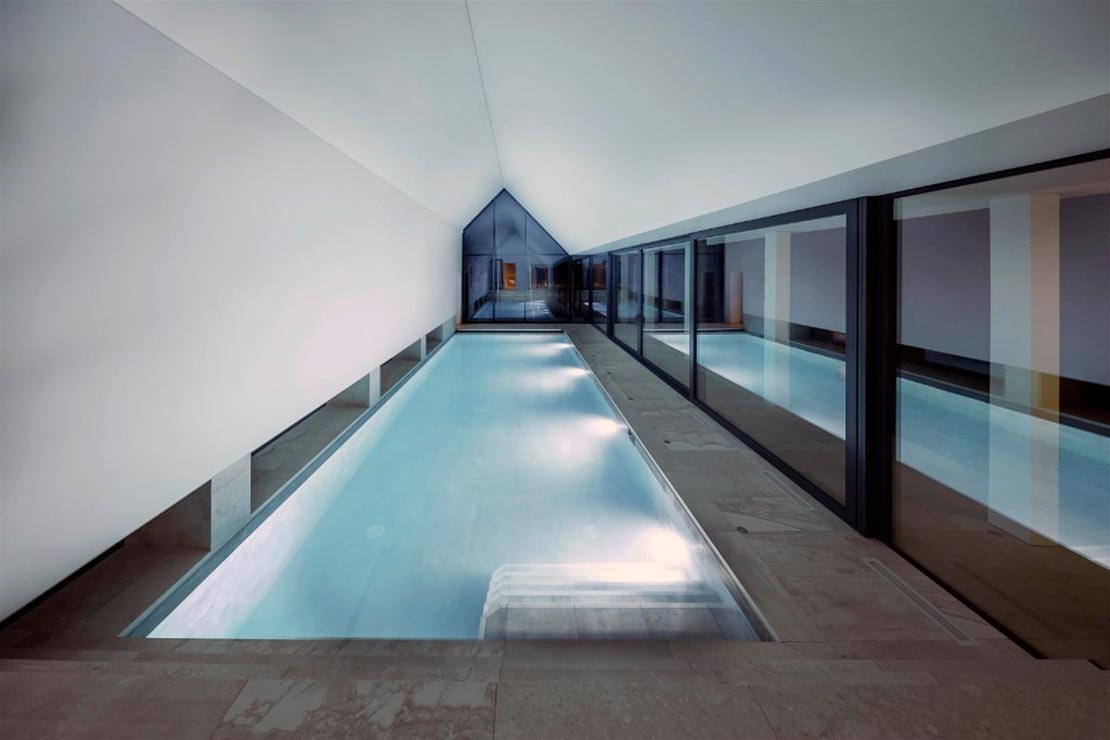 At Origin we believe each project starts with a sound concept which takes into account the specialist nature of the pool requirements to be able to push the design through a development journey, adding the other important elements along the way resulting in a coordinated project which has all the client's aspirations contained within it. To achieve this, Origin have all the specialist areas integrated into a consolidated design from the start of the process.
We have our own team of pool designers, architects and structural engineers who work closely together to deliver fully coordinated designs, from the conceptual stage to the detailed working drawing phase, every time. Working with the 3 key creators from the early stages means that the projects are considered in a lot more detail in the planning stages than they might be otherwise. This undoubtedly provides a smoother project journey later on when the construction begins as the challenges of an indoor pool environment make it crucial to get it right, and more importantly your pool will have the benefit of a warranty from one company covering all the essential aspects of the construction.
Our Architect contributes to the technical side of things such as:
Concept planning
Design & drawings
Planning permission
Building regulations
Structural analysis & integration
Insulation energy requirements
Detailed design work is essential for producing accurate project drawings and specifications for your indoor pool and ensuring that your planning permission application is accepted. In addition an architect's work will also be able to help on project planning by outlining elements further on which will save time, money and stress:
Building schedule
Liaising with specialist contractors
On-site supervision of the construction
The important thing to remember here is - Origin do it all. You do not need to employ a separate architect to work on the project with you, everything is done through us - ultimately streamlining your project and ensuring everyone is working to the same brief from the very beginning.