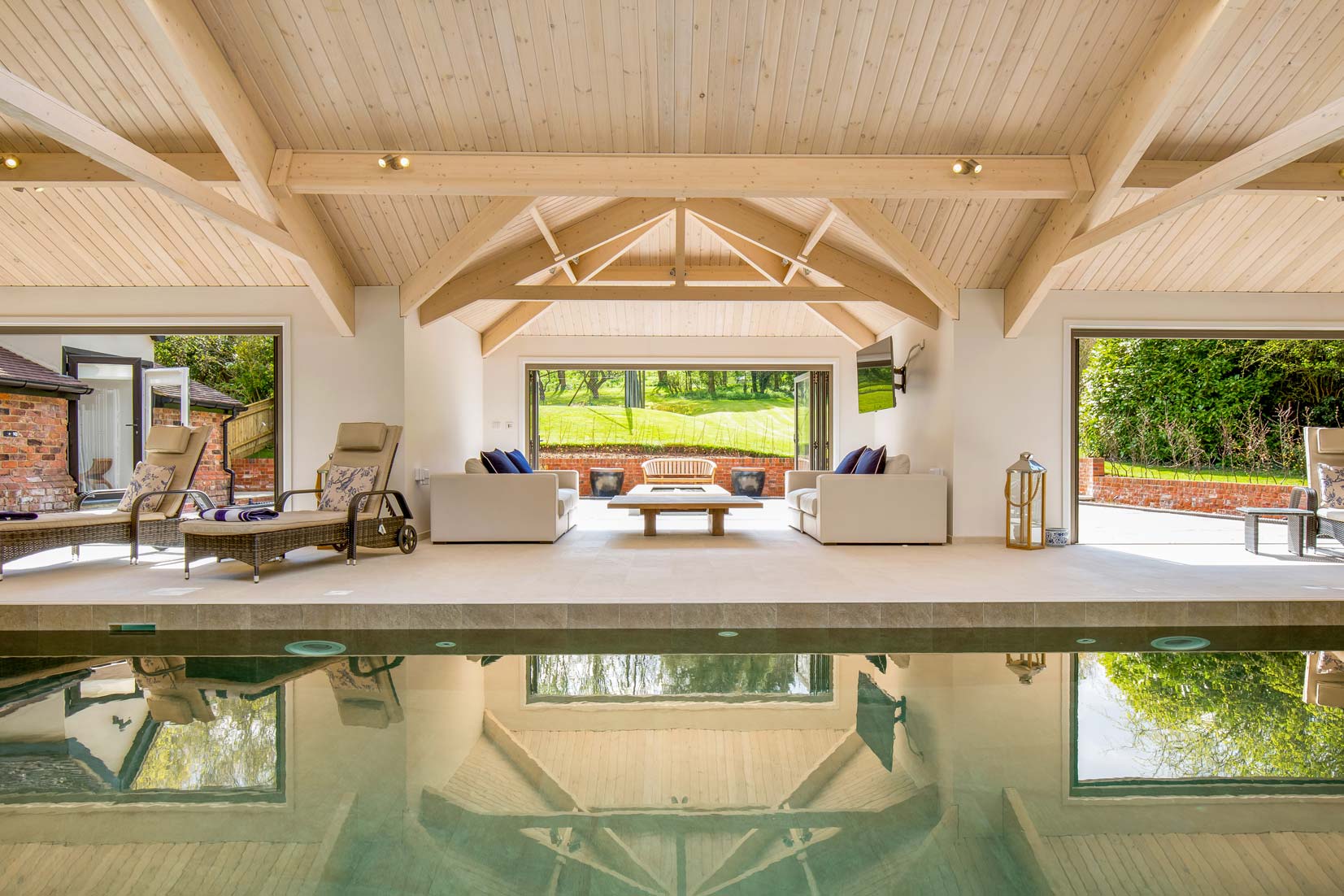 At Origin, we've got you covered… just like your pool should be to keep running costs down!
We know that the costs of running a pool can vary depending on the style of swimming pool, its location, the type and grade of building, dehumidification, circulation and chemical control. The water and air temperatures and their heat sources are a major influence on the cost as well. Design and construction are critical to achieving a cost effective operation and the beauty of it is, Origin do it all. We start with you from the point of planning and design the pool with you, meaning that we can advise on the best options along the way.
We've put together some tips that will help put your mind at ease so you can swim, have fun and always make the most of your pool, even during the classic, great British summer!
Insulate the pool with a pool cover – Most heat is lost through water evaporation so it's important to invest in a good quality pool cover. We can advise you on the best covers for heat insulation, evaporation control, durability and of course, aesthetic appearance resulting in looking good and saving money in the long run.
Time the pumps – This depends on the type of system you choose to opt for but the benefit here is that again, Origin will be able to help you with this from the beginning. The planning and design of your pool will be completed by us so we can match your pool with a system suitable for you and your pool's needs.
Review the heat settings – Ultimately, this comes down to thinking about the temperature you would like to swim at. How you would like to use your pool will affect your answer, for instance if you're using your pool for training and exercise then a lower temperature may be better suited. Origin can help establish both your water and air temperatures in order to keep your running costs down, be it all year round or just as the seasons change.
Pick energy efficient lighting – It may seem strange to include lighting in this list, however energy efficient lighting can significantly reduce your pool running costs. You need to make sure that throughout the year, your running costs remain the same and this becomes especially hard in the darker winter months. Origin can recommend various long life lighting fixtures that will save you energy and money in the long term.
Take care of your pool – This may seem obvious but maintaining every aspect of your pool is fundamental to achieving the most efficient running costs. The plant room may not seem as exciting as the pool itself, however having knowledge and understanding of how it all works is key to making sure your pool is efficient as can be.