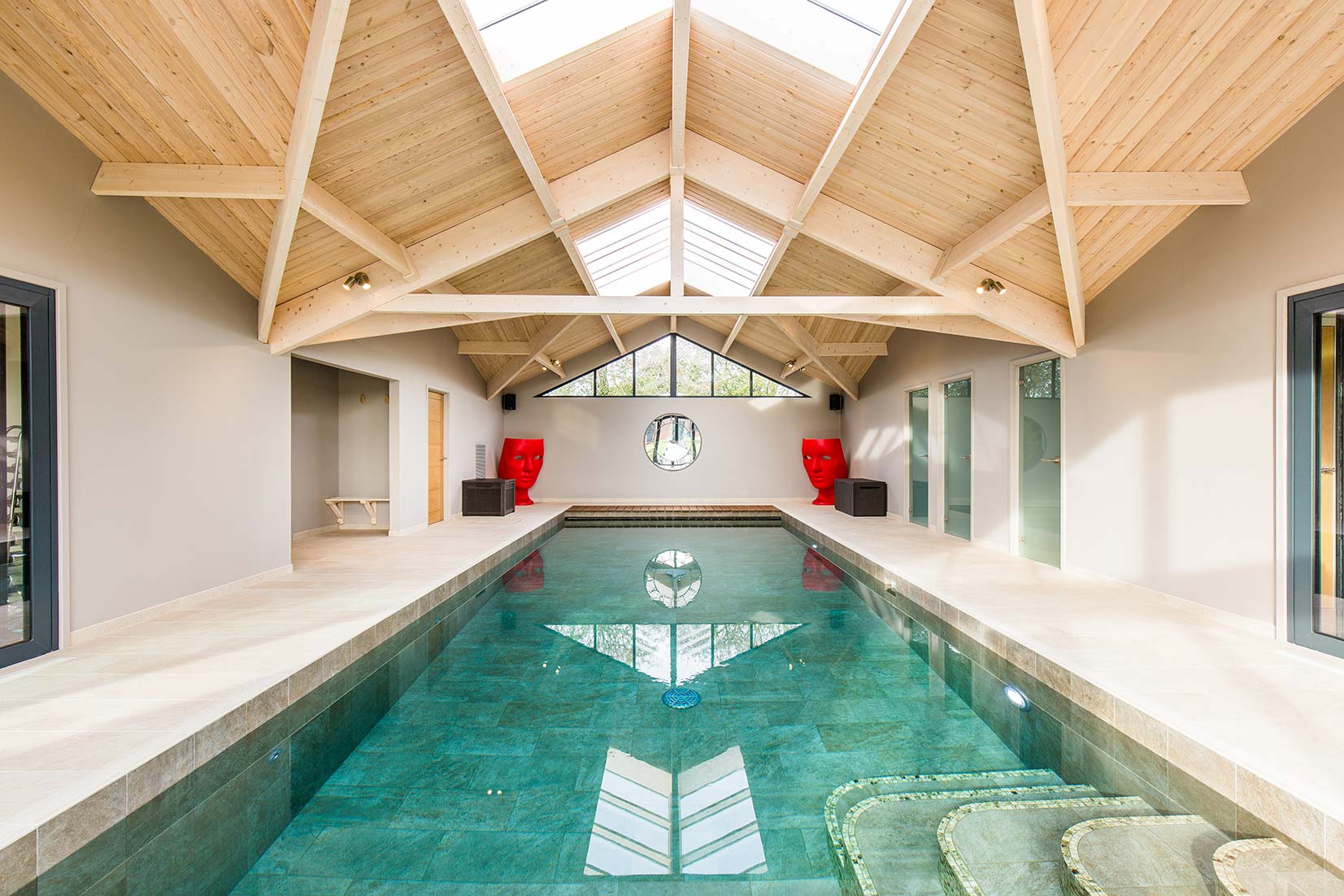 We all know that as an exercise, swimming is very well rounded. It benefits our mental and physical health, is good for all age groups and is an activity that can be undertaken by people of very different ability levels.
After building award winning indoor pools for over 35 years, we know that you can enjoy your pool in the summer, there's nothing better than the feeling of diving in after a hot day. However, at Origin, our goal is to make sure that you enjoy your pool everyday of the year with or without that glorious summer sunshine.
Those of you who already have an Origin pool know the benefits but hopefully this article will inspire and remind those of you who don't of some of the amazing reasons why you should and could use your pool every day:
Keeping active – No, not just in an exercise way. We're pretty good all year round and we all love the summer months but for some of us it can mean extra time off and although this is a good thing, it's so easy to slip into a less structured day. Keeping swimming as your regular activity can help retain some sense of a routine and keep you active.
Relaxation – The holidays can be a whirlwind of days out, seeing family and friends and even though we're having fun we still need to remember to take some time for ourselves. Swimming can be the ultimate relaxation tool, the feel of the water moving against your body is similar to a massage… what could be more relaxing than that?
Boosting your skills – We can't all be professional swimmers but if you found yourself enjoying your regular swims and improving on some the basic skills… don't stop now! Use the extra time you might find yourself with to continue with your swimming journey.
Fun – Pretty simple, summer should be spent doing what you enjoy; so get your swimming costume on and go! Embrace all the extras that can come with it: floats, games, pool parties and even some friendly competition.