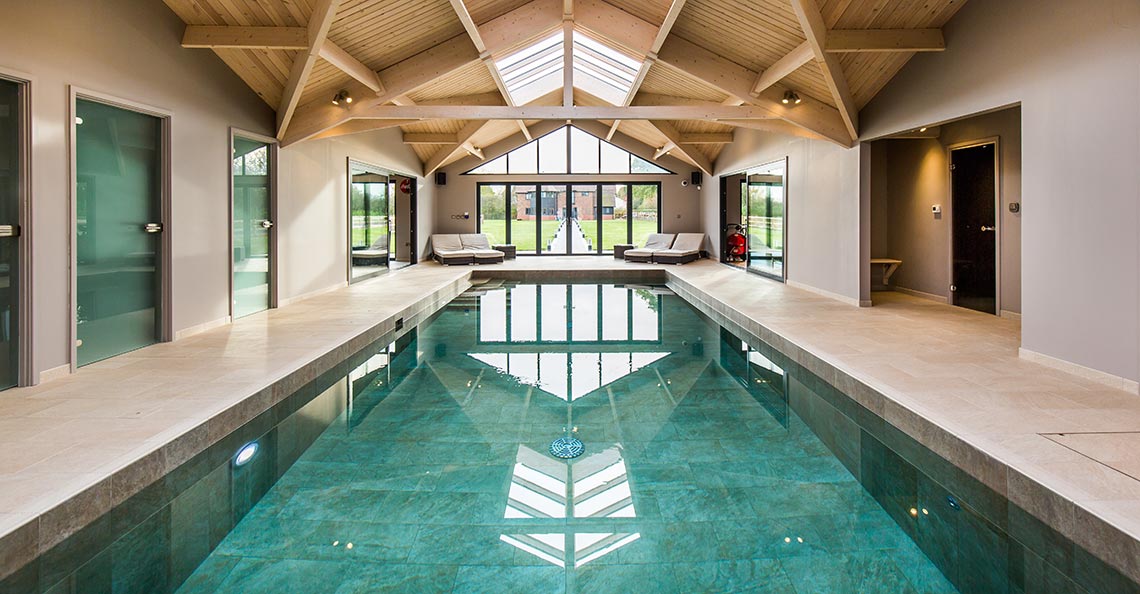 This year brings new health and wellness trends to the centre of our attention. 2022 is all about connecting to your inner wellbeing and embracing mindfulness and the good news is, both of these can be achieved through swimming. Wellbeing essentially refers to quality of life and can apply to both our mental and physical health, the aim being to make choices that are good for us and have positive impacts on our overall health. Mindfulness on the other hand, is the basic human ability to be fully present and aware of our feelings, thoughts and surroundings moment by moment.
Steps towards mental and physical wellbeing can come in various forms, for you it could mean creating a place where the whole family can be together and spend time having fun or building somewhere just for you to wind down and relax.
Swimming is a fantastic activity and an excellent way to work your entire body and cardiovascular system. As well as the amazing advantages for your physical health, swimming also has a remarkable impact on your mental health as it improves your mood, increases your self-esteem, lowers the risk of depression, slows dementia and cognitive decline, improves sleep and reduces stress. Numerous studies have also proven the benefits swimming can have on your body; swimmers have a lower risk of heart disease and strokes, lower blood pressure and reduced joint pain. Swimming is a great all round activity as a source of family fun or the hard hitting form of exercise you're craving this new year. However you choose to see it, Origin can make it happen.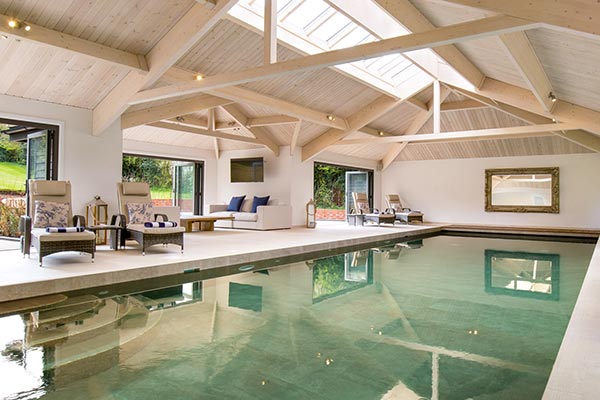 Having a sauna and steam room alongside your swimming pool would allow you to create a spa in the comfort of your own home. The calming and relaxing nature of these environments make them one of the most loved forms of stress relief leading to increased blood flow to the brain, releasing endorphins and enhancing your overall mood. They're also a great way to complement your swimming pool and integrate wellbeing and mindfulness into your daily routine.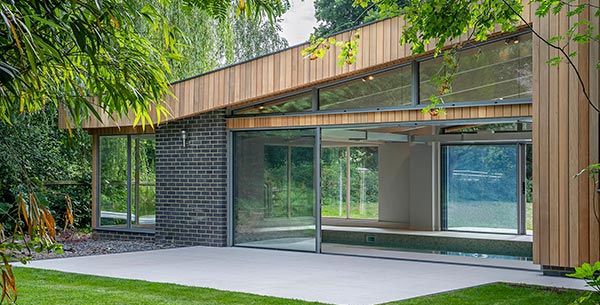 As we move forward into 2022 there's no doubt we will see even more emphasis when it comes to reducing our environmental impact. As a future swimming pool owner there are steps you can take lower your carbon footprint, from using an air source heat pump to heat your pool to choosing a pool house from Origin's Eco-Swim range. The experts at Origin can talk you through a wealth of options to ensure you're putting your best foot forward this year as wellbeing is important for the planet too.
A swimming pool can not only add value to your home but to your home life as well and there are many decisions to be made along the way. Origin are unique in that their team includes specialist designers, architects, engineers and project managers with 40 years of experience. Simply put, they do it all, eliminating the need to employ separate companies by managing the whole process for you, from concept to completion. So talk to the experts at Origin now and make 2022, the year of you.