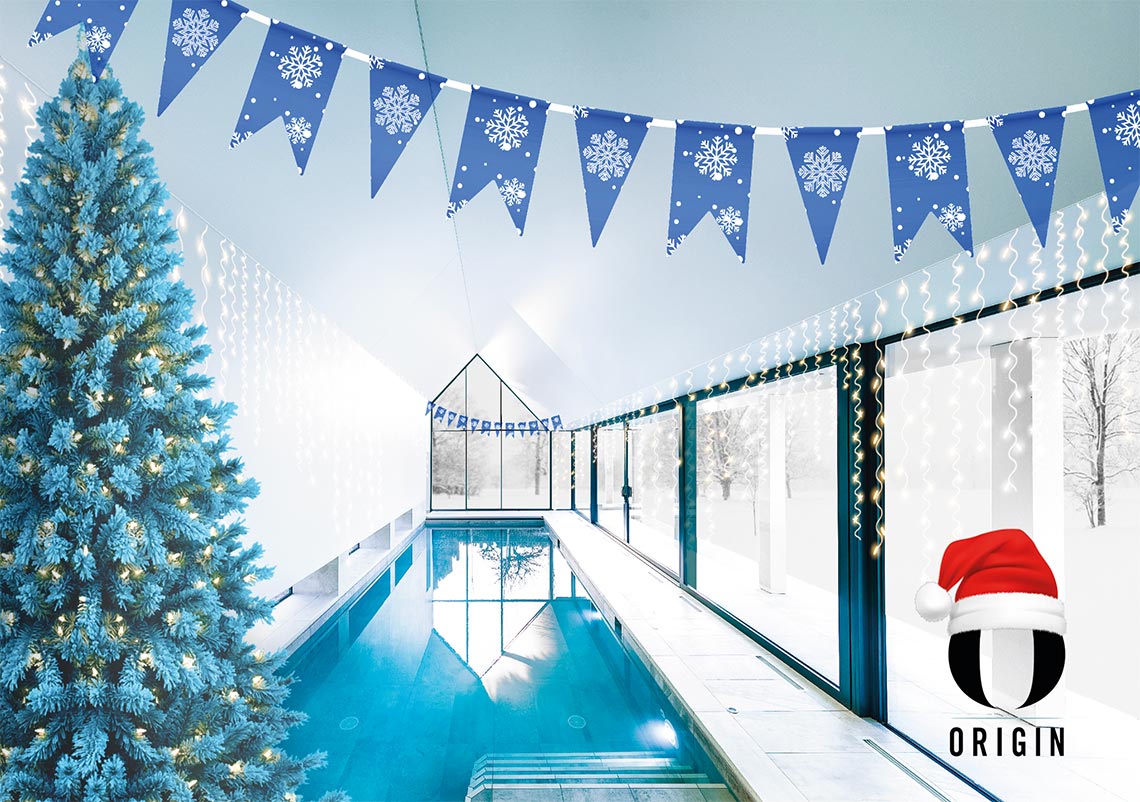 The month of December goes by in a flash, we're full of festive fun, trying to wrap up the year end on a high and keep each other safe, all the while looking ahead to what the new year might have in store.
As we head towards January it's important to remember to take time for ourselves and look after our physical and mental health as we all know how easy it is to over commit during the Christmas period. At Origin, we encourage you to think about all the possibilities an indoor swimming pool could offer. We know the activity of swimming is revered as being the most inclusive exercise for complete bodily wellbeing but we at Origin take it one step further and manage the entire process of getting an indoor pool, taking the stress away from you. We will design a pool house suited entirely to your needs, whether it includes space for a home gym, a sauna, juice bar or a lounging area for the whole family to relax and enjoy.
2021 has been a challenging year for us all. We've all had to adapt our way of working and living and find some sense of normality during these strange times. Here at Origin, we've been working hard all year to deliver our award winning designs and to get our clients swimming at home. Although we've faced many obstacles, we're ending 2021 on a high after adding another win at the UK Pool & Spa awards to our accolades. It's a great way for us to bookend the year and a testament to our hard working team of experts who have delivered excellent client satisfaction on every project this year.
Even though the end of 2021 brings hope for the year ahead, it's also a time for reflection. We wanted to take a pause and show you what a year with Origin can look like and the families we've helped make happy along the way.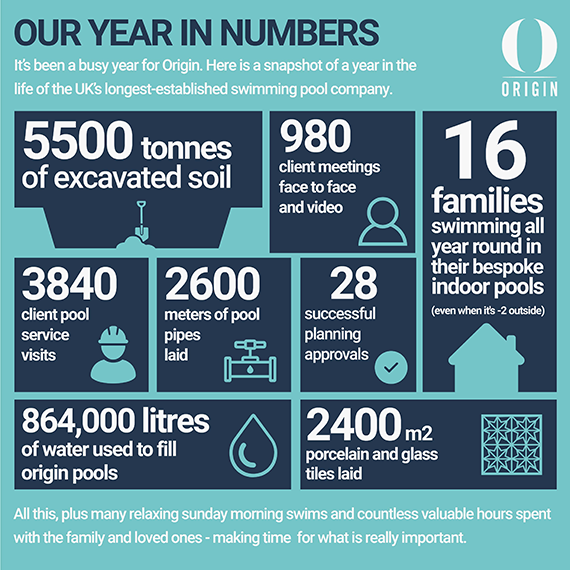 If you've felt inspired to take the plunge and finally get the swimming pool of your dreams, contact the experts at Origin now by calling 01895 453996 or email info@originpools.co.uk. Wishing you a Merry Christmas and a healthy, happy New Year from all of us on the Origin team.