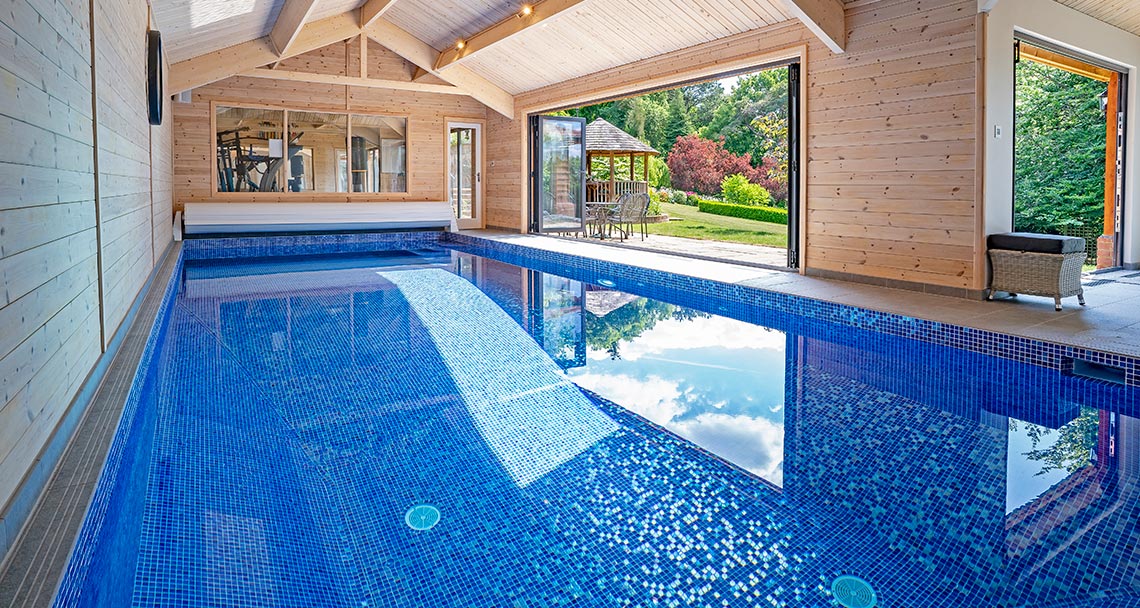 Here at Origin, we know that the costs of running a pool can vary depending on the style of swimming pool, its location, design and construction elements, plus of course how it is used. Understanding the running costs involved can be helpful when making decisions that will effect the success of your swimming pool for years to come. Luckily Origin have over 40 years experience in building award winning swimming pools and can advise you on the best options along the way.
We've also put together some helpful tips that will put your mind at ease so you can swim, have fun and always make the most of your pool;
Heating your pool - The temperature of your swimming pool water is subject to your personal preference however it can have an impact on the overall running costs. How you want to use your pool can be helpful in deciding what temperature to set the heating at, for instance if you're using your pool for training and exercise then a lower temperature may be better suited. Origin can help establish both your water and air temperatures in order to maintain your ideal pool environment, be it all year round or just as the seasons change.
Pool covers - There are two main ways in which pool covers can work for you. Firstly, by keeping your pool covered you can seal heat in, minimising heat loss and energy consumption. Water also evaporates throughout the warmth of the day but a cover can help slow this process. Secondly, pool covers protect the water from debris falling in and altering the chemical balance. We can advise you on the best covers for heat insulation, evaporation control, durability and of course, aesthetic appearance resulting in saving money in the long run.
Pump technology - There are a variety of choices when it comes to pool circulation and air source heat pumps, each with different benefits. Variable speed pumps can be up to 50% more efficient than standard pumps. Origin can plan and design your pool with a system suitable for you and your pool's needs.
Think green - Energy efficient lighting can significantly reduce your pool running costs. Not only do LED bulbs provide better illumination than incandescent or halogen bulbs, they operate with energy cost savings of anything up to 80% and also last considerably longer. Origin can recommend various long life lighting fixtures that will save you energy and money in the long term.
Keep your pool clean - Maintaining your pool is fundamental to achieving the most efficient running costs. Making sure every aspect of your pool is kept clean, from the filters to the pumps and the water itself will help your pool be the best it can be. While that plant room may not seem as exciting as the pool itself, having knowledge and understanding of how it all works is key to making sure your pool runs efficiently.

Origin have been building award winning indoor swimming pools for over forty years, contact us for your free consultation by calling Dave Horne on 01895 453996 or emailing info@originpools.co.uk. Let's get you swimming!