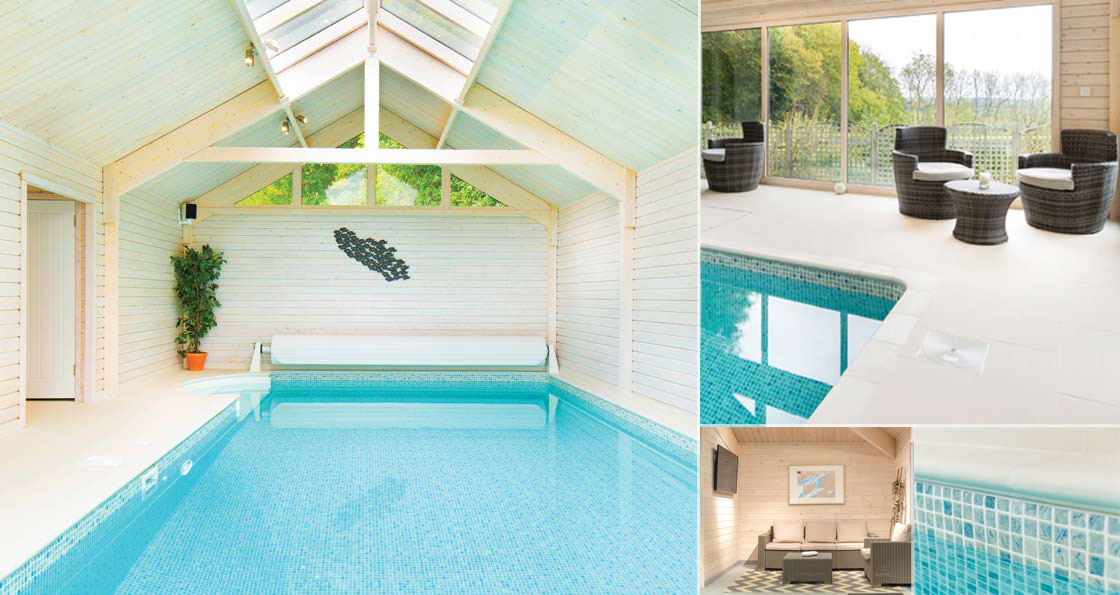 The team at Origin have been hard at work and are excited to announce our much anticipated new indoor pool 'Eco-Swim range' is about to be launched. This hassle free style aims to give you a variety of choices and sizes that show the best of Origin and bring your dream of owning an indoor swimming pool to life. The Eco-Swim range offers an amazing fully heated indoor pool with a state of the art pool lining system and stylish internal finish.
An Origin natural timber building is made from fully renewable sources and blends beautifully into a garden setting, helping you feel at one with nature. We're also putting our best green foot forward and incorporating sustainable and eco friendly elements in our most economical design yet. This new design is not only good for the environment but it will save you time and money in the long run due to its excellent insulation values. The pool comes with our easy clean filtration system to keep the water sparkling, with a low chemical sanitation system that gives you clean, warm water perfect for every- day swimming. The pool house includes fully porcelain tiled floors, giving you that feeling of luxury every time you step out of your pool.
Features:
Contemporary design
Eco friendly credentials
Low energy LED lighting
Modern and hygienic pool finish
Owning an Origin pool is about more than just the pool itself, it's about the lifestyle that comes with it and with the Eco-Swim range you get all that and more.Your swimming pool and pool house can become a centre of wellness and exercise for everyone to enjoy. Swimming is an incredible form of exercise with a long list of health benefits, both mental and physical.
Many of our clients come to us because they're looking for a space to completely relax in and we at Origin understand this can take a different form for everyone. You can tailor your pool to your needs, whether you need an entertaining space, a bar area or somewhere for the children to play. Origin have been helping customers realise their dreams for over 40 years, let us help you with yours.
HOUSE & GARDEN - March 2020