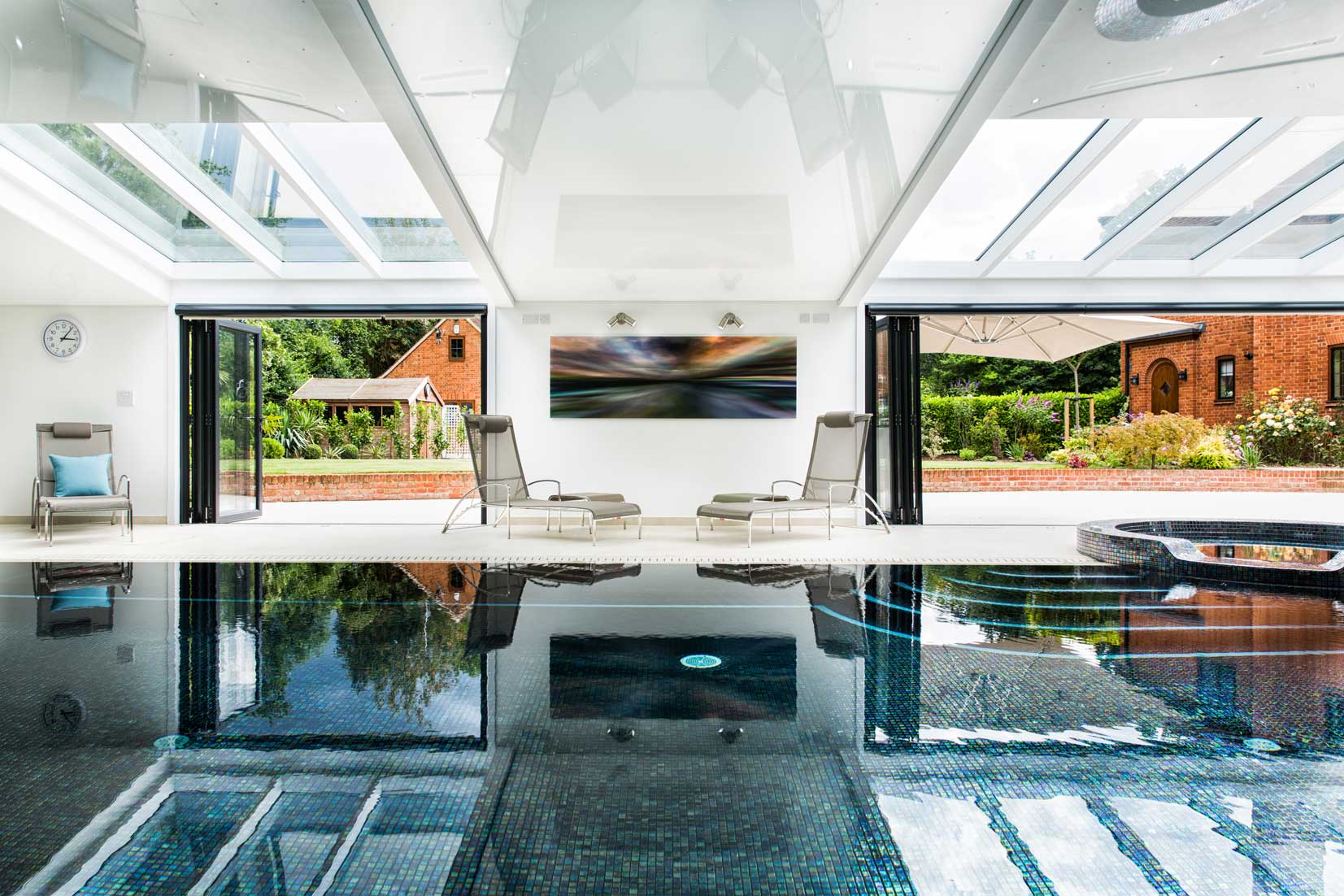 Your motivation for owning an Origin indoor pool is a crucial part of the process as it will help assess your priorities when it comes to the design of your pool and budget. For instance, knowing that you want a place for the whole family to relax and have fun will give indicators of pool size and the inclusion of a social area and changing rooms, allowing your pool house to be the social hub of the home.
The cost of an indoor pool can start from as little as £165,000, with more expansive projects reaching approximates of £415,000 and beyond, depending on your choice of size, facilities, finish, fixtures and fittings. As Origin do it all, we will work with you from the beginning of the concept right through and advise on what's possible, making sure the project remains within your budget and feasible. We have a number of different designs and models to suit a variety of price ranges and while these are put together to give you an idea of the options available, the content of each and every one can be tailored to suit you, your family and your lifestyle.
Each of Origin's models has a different specification, which can include a changing room and WC, a sauna, gym and even a kitchen and relaxation area. Once you have chosen the model to suit you, the focus switches to the details that will surround your pool, for instance; your choice of pool tile, cover and floor tiles, plus any optional extras such as spa, swim jets and other accessories. All of these details can have an impact your budget but our Origin team will be there to help and work with you through all of these decisions.